Our community partners in Quebec
Chaudière-Appalaches region
Portneuf region
Collective kitchens for families to improve their cooking skills and the development of healthy eating habits. Valuable help with the family budget and service providers available.
Charlevoix - Côte de Beaupré region
Basses-Laurentides region
Provide respite for vulnerable families in a family camp that promotes parent-child bonds and breaks isolation.
Workshops, activities and home visits for young mothers during and after pregnancy to provide the support they need.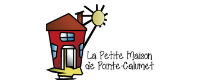 Our community partners in Mongolia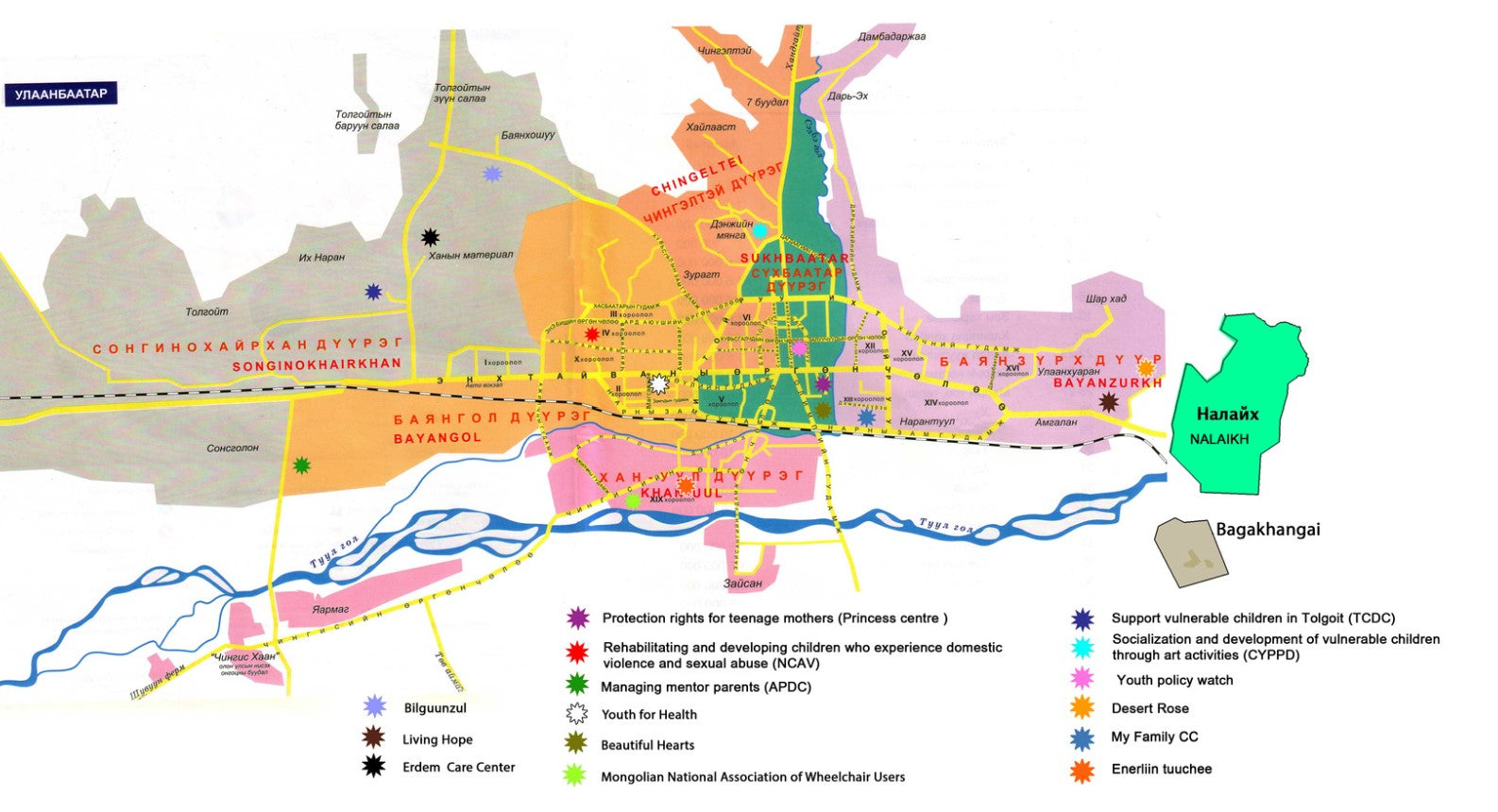 Beautiful Hearts Against Sexual Violence
Offer support services to child victims of sexual abuse to reduce the psychological and health consequences, while promoting empowerment through developing self-confidence.
To provide foster care services to children aged 0 to 18 who have lost either one or both parents, are abandoned and the victims of violence, to provide for their psychological development.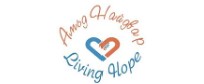 Living Hope
Offer a daycare service where children have the opportunity to participate in various development activities and have access to food and education.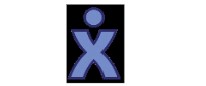 Provide safe accommodation and psychological support to girls aged 2 to 18 who are victims of sexual abuse, who have been abandoned and are at high risk of violence. The objective is to help them continue their development.
Tolgoit Community Development Center
Protect and strengthen the social capacities of vulnerable children and young people living in difficult conditions in the Tolgoit region and encourage their participation in activities that take place in their community.
National Center Against Violence
Provide emergency temporary accommodation and food support to children and their mothers who are victims of domestic violence and sexual abuse.
Provide psychological and social support to children aged 12 to 16 in order to teach them how to protect themselves and others from violence by offering them support psychologically and in terms of daily life.
My Family Care Center
To provide foster care services for abandoned and disabled children, whether orphans or semi-orphans, ensuring their safety and development.
Association of Parents with Differently able Children
Offer training to parents with children with disabilities to make them aware of their rights and existing government programs.
Enereliin Tuuchee
Support the development of children with special needs through several programs, including home-based services, counseling and classroom services. Children from remote areas and low-income families benefit from home-based learning activities.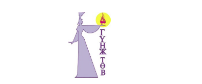 Empowering young people and teenage mothers through prevention and rehabilitation programs. Support includes education on sexual and reproductive health and rights for 14-18 year-olds, and rehabilitation and empowerment for teenage mothers.
Our philanthropic partners